Publisher Analytics
Reports tab
allows you to track your domains performance in terms of Video views and Ad Impressions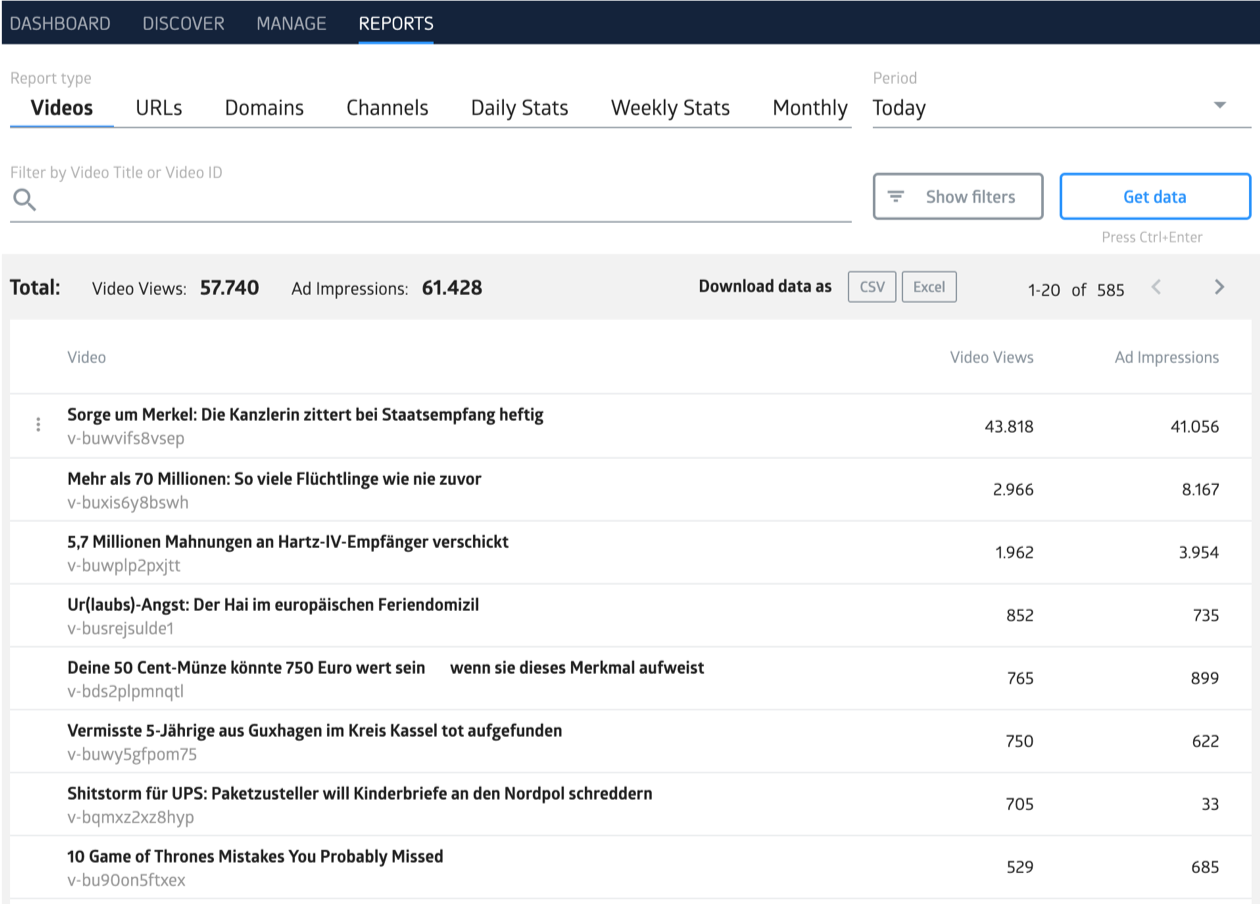 Select report type
to group your data by Videos, URLs, Domains, Channels or time intervals (daily, weekly, monthly)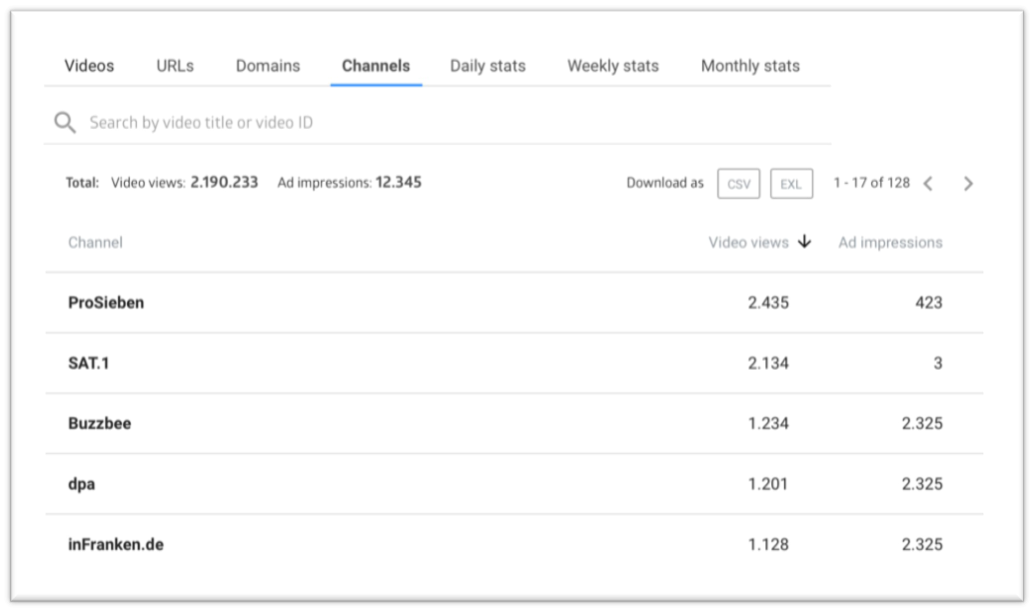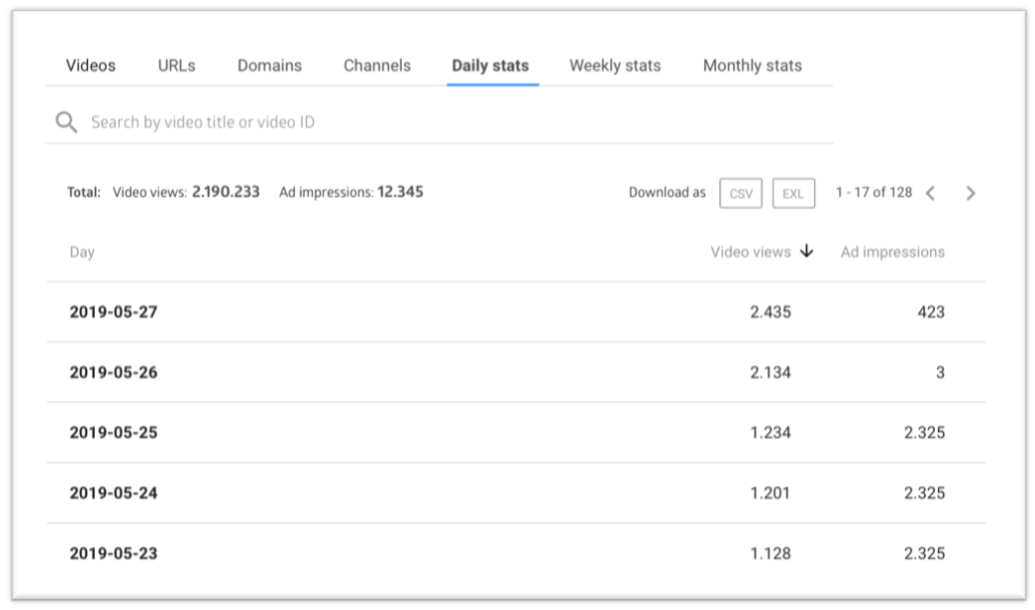 Select period
from predefined list or apply Custom period
Last hour and Today – is a real time data updated each 5 minutes.
The daily statistics is in UTC time zone.

Apply filters
to get data for specific Videos, Channels, Shows or Categories. It's possible to paste Video IDs to the "Filter by Video Title or Video ID" field.


Additional actions
Quick adding to filter from results table
Watch video
Quick copy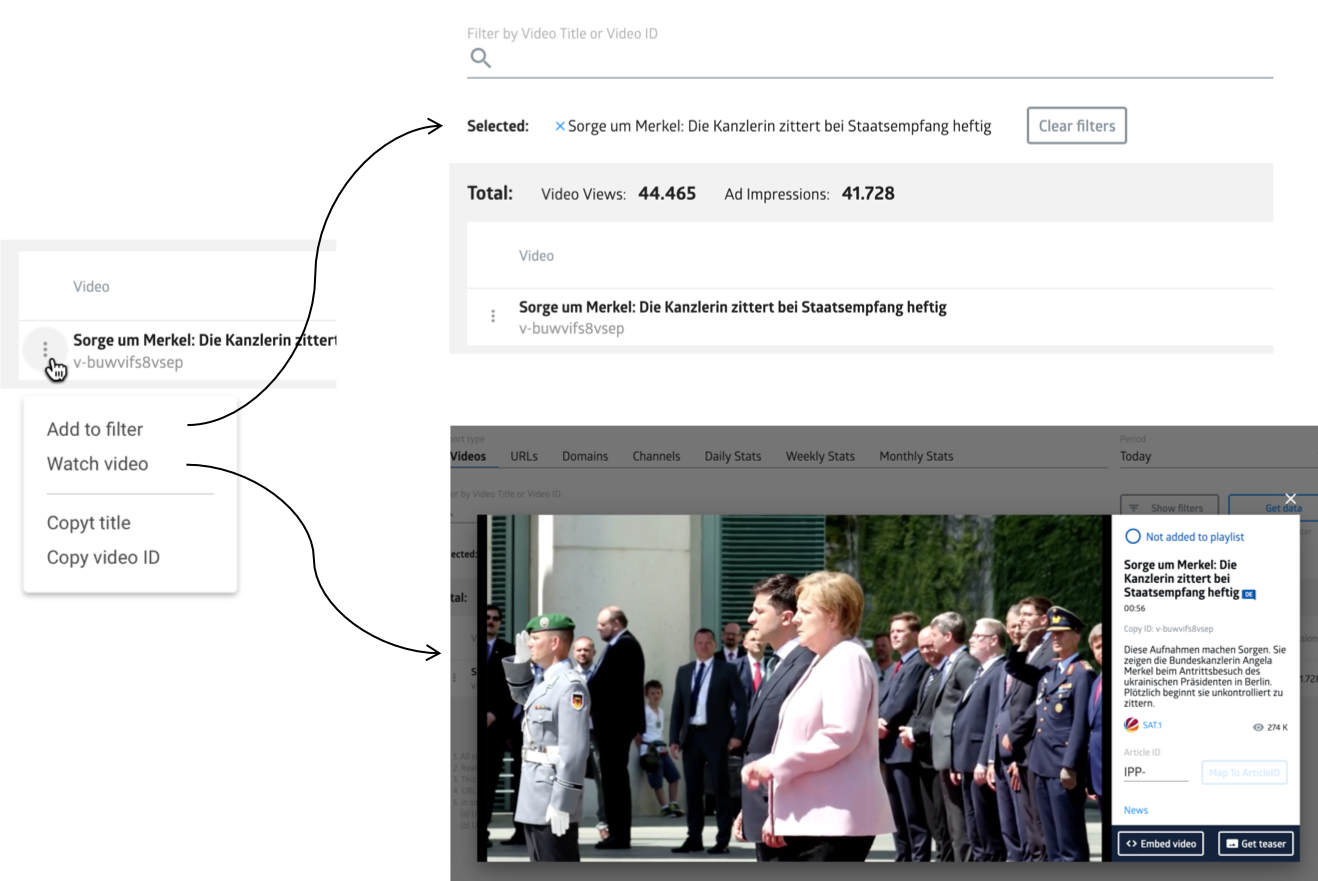 Download data
Download current view as CSV / XLSX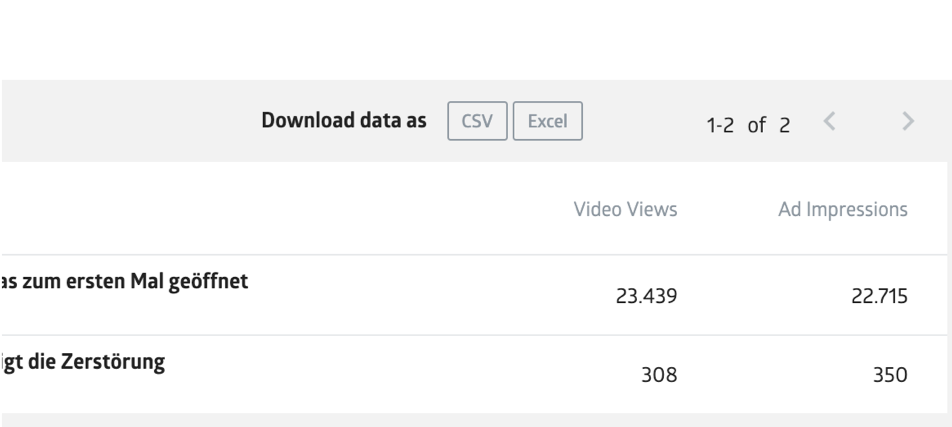 Greek Tutorial
The greek version can be found here: PB Analytics Greek